It's rare that I see exemplary new interactive comics that advance the format.  The Boat by SBS is a great example, click here to view.
---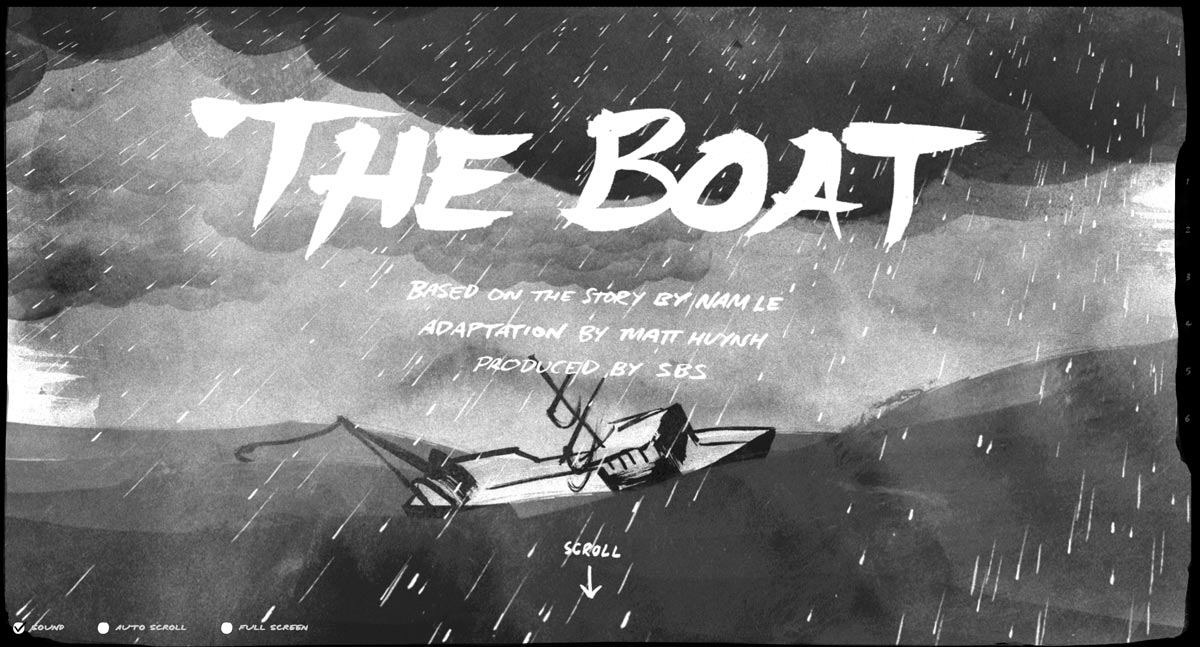 ---
Single scroll solutions seem to work really well on desktop web, especially with the advent of two finger scrolling, akin to the ease and natural feeling of mobile devices, but naturally less handheld and limited by the app store.
---
Worth noting, the soundtrack to this piece was done by the same artist that scored Animal Kingdom, a favorite film of mine.  Naturally the sound is an integral part of the experience (so use headphones).
---
---
Check out some behind the scenes making of here.